Advance reservations are required for rentals, birthday parties, etc.  Liberty Lagoon staff will accept Rental Reservations beginning April 9, 2018 at the Liberty Lagoon Guest Services window from 10 a.m. to 3 p.m, Monday-Friday.
All guests MUST have a ticket to enter the facility, regardless of time staying or participation.
Reservations are final after a completed Reservation Rental Form is turned in and all fees are paid. Payments can be made in person with cash, credit card, or debit card at Liberty Lagoon. Payments can also be made over the phone with a credit card or debit card by calling 225-923-3202. Forms can be emailed to  bweinberger@brec.org. Cancellations with less than seven (7) days notice will not receive a reservation refund.
To see a map of the park and where the pavilions are located, visit our Park Map page.
Inclement Weather Cancellations
Occasionally the weather can be inconvenient for all of us. If there is a possibility of inclement weather, the Liberty Lagoon staff will advise you of the weather situation. If you are a party host (have a pre-paid pavilion event), the Liberty Lagoon staff will coordinate with you to reschedule the event. Liberty Lagoon staff has the right to cancel or close the facility based on unforeseen aquatic circumstances, weather, and/or public safety concerns. Your safety is our top priority.
For the complete policy on weather-related cancellations, please see our Rainout Policy.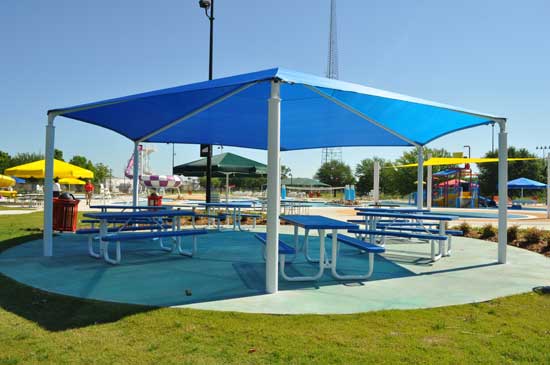 Liberty Bell Pavilion
$40 for 2 hours ($20 each additional hour if available)
$120 for entire day (during normal business hours)
All guests MUST have a ticket to enter
30-foot hexagon (blue)
Six picnic tables – can seat up to 36 guests
Located next to the Splash Pad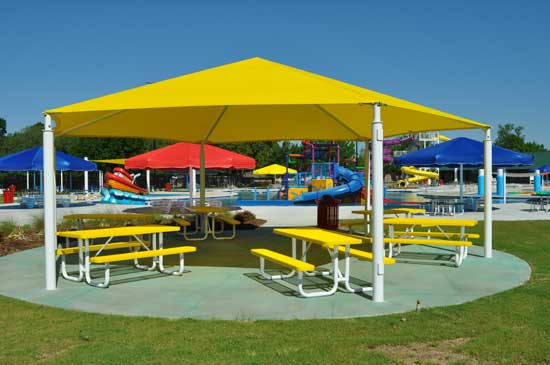 Patriot Pavilion
$40 for 2 hours ($20 each additional hour if available)
$120 for entire day (during normal business hours) All guests MUST have a ticket to enter
30-foot hexagon (yellow)
Six picnic tables – can seat up to 36 guests
Located next to the Water Playground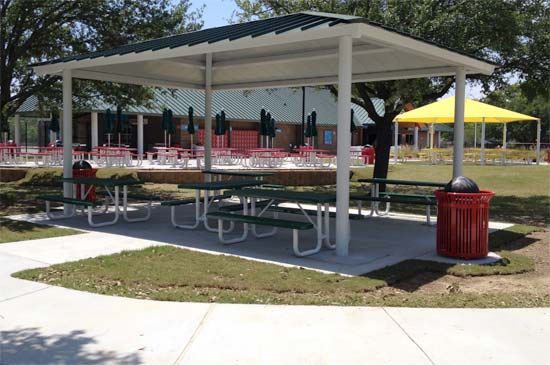 Colonial Pavilion
$40 for 2 hours ($20 each additional hour if available)
$120 for entire day (during normal business hours) All guests MUST have a ticket to enter
30-foot square (green)
Four picnic tables – can seat up to 36 guests
Located next to the Colonial Cafe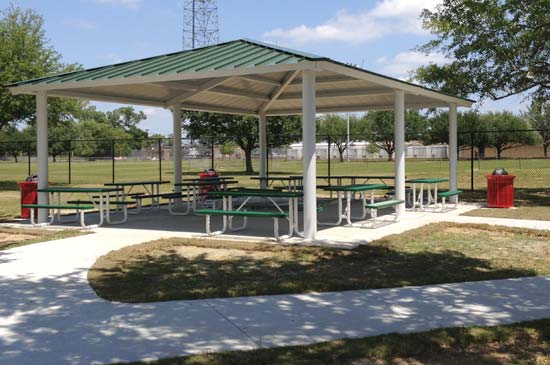 Independence Pavilion
$60 for 2 hours ($30 each additional hour if available)
$180 for entire day (during normal business hours)
All guests MUST have a ticket to enter
24-foot by 34-foot rectangle (green)
Nine picnic tables – can seat up to 75 guests
Located next to the Colonial Cafe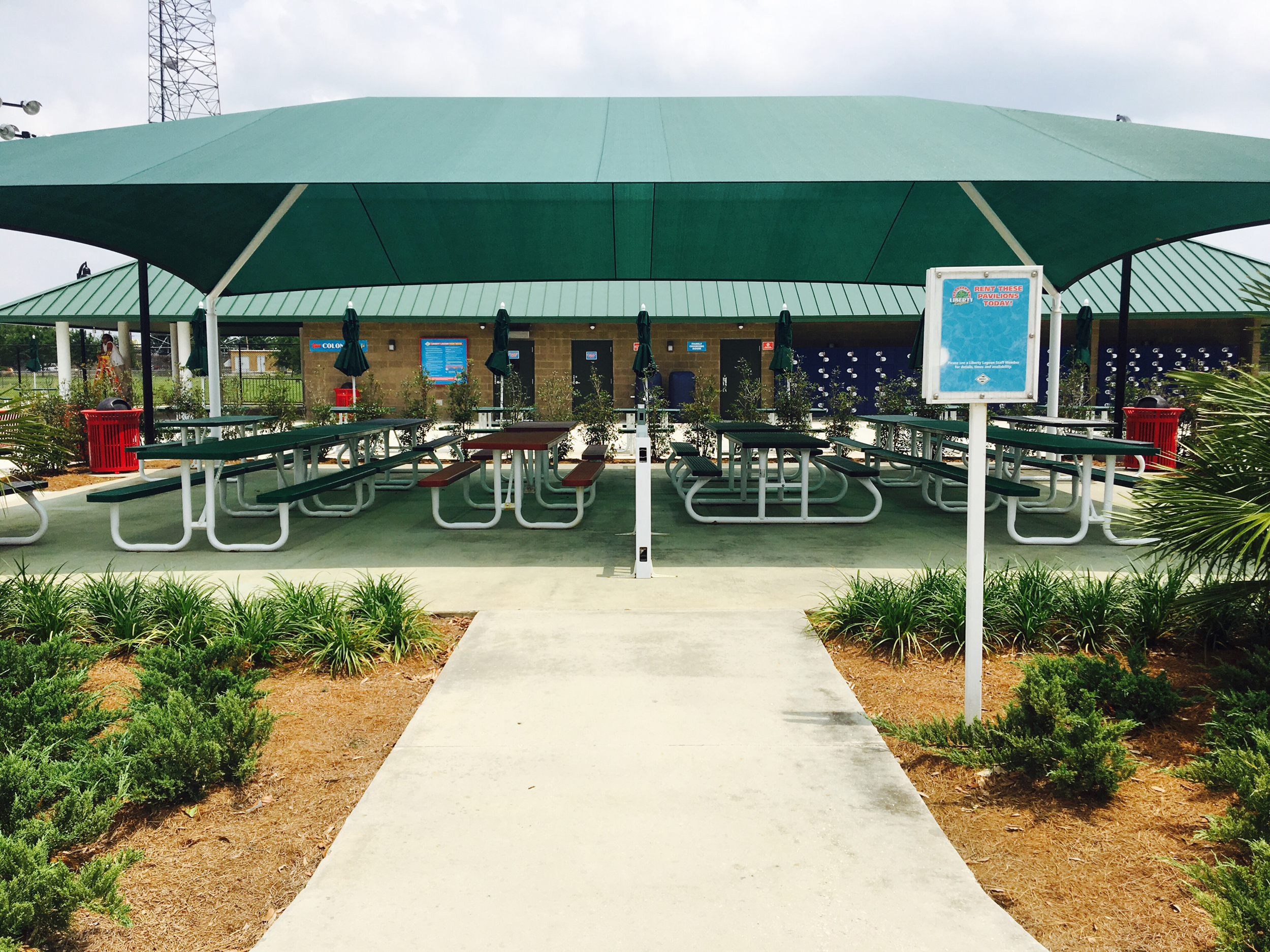 Presidential Pavilion
$60 for 2 hours ($30 each additional hour if available)
$180 for entire day (during normal business hours)
All guests MUST have a ticket to enter
24-foot by 34-foot rectangle (green)
Nine picnic tables – can seat up to 75 guests
Located next to the Colonial Cafe II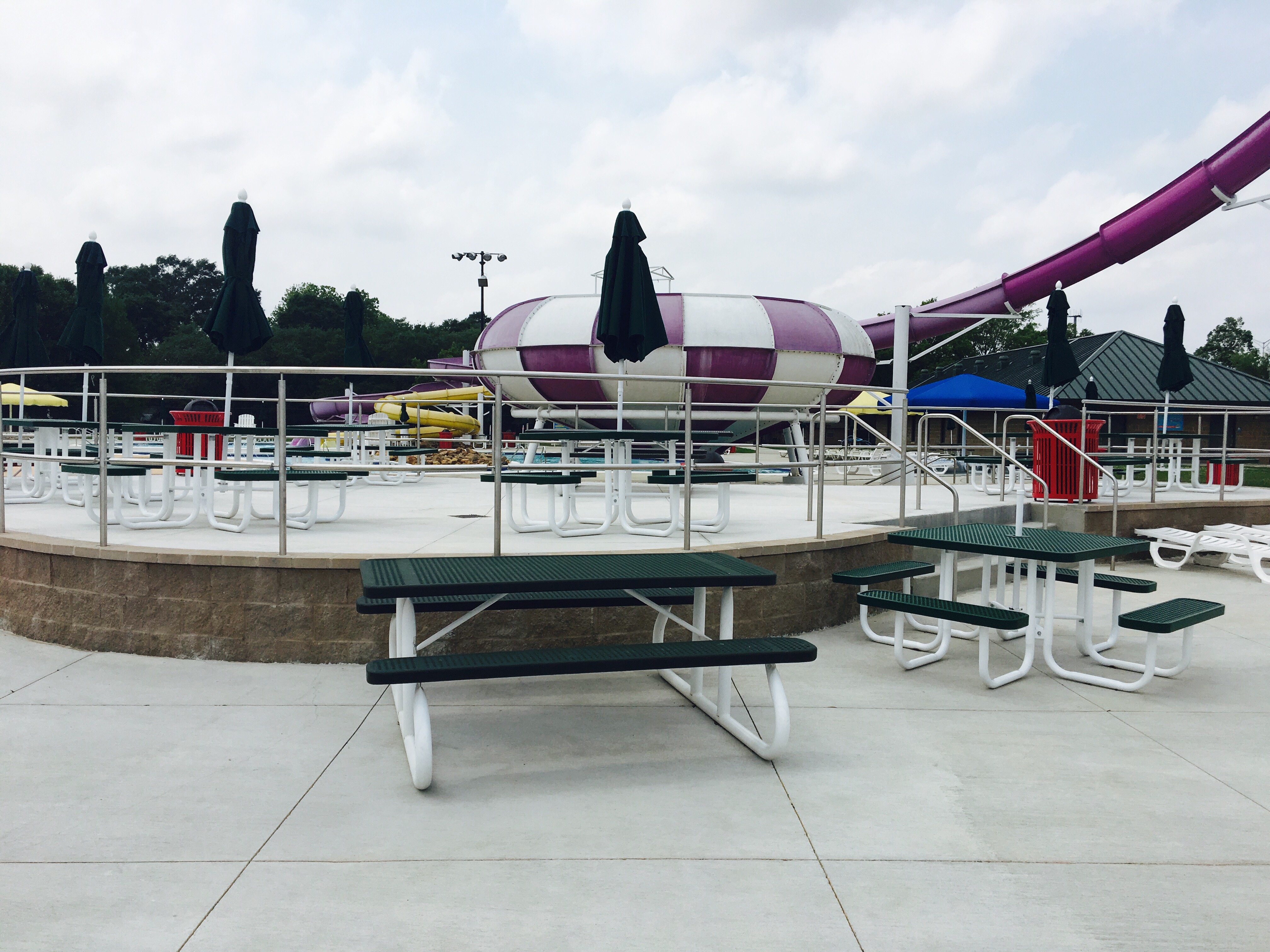 Freedom Deck
$60 for 2 hours ($30 each additional hour if available)
$180 for entire day (during normal business hours)
All guests MUST have a ticket to enter
Eight picnic tables – can seat up to 50 guests
Located next to The Shockwave