Liberty Lagoon promotes a safe family-oriented atmosphere. All groups must have at least one (1) adult for every six (6) children under the age of 12 years old.
The facility will be cleared the last 15 minutes of each session.
We do not accept cash. Card payment only. 
2021 Hours
Our 2021 season has ended – we'll see you again in 2022!
View full season calendar here.
General Admission Fees
1 year and Younger
(Admission fee WILL be charged if age is questionable)
FREE
General Entry
$12.00
Active Military & First Responders (Police, Fire, Sheriff, etc) w/ ID
$10.00
Shockwave day-use wristband (additional with park admission fee) Must be over 48″ tall
$5.00
Season Passes (Regular Admission and Shockwave Passes)
Liberty Lagoon offers two levels of Season Passes: Regular and Extreme.
Season Pass Fees
Regular Pass (Monday-Thursday)
Monday-Thursday
(Regular Operating Hours)Excludes holidays
$59.99 per person (plus tax)
Extreme Pass (Monday-Sunday)
Monday-Sunday (Regular Operating Hours)
*Includes Shockwave Pass for guests over 48"

NEW RATE!

$100.00 per person (plus tax)
Each Liberty Lagoon season pass is good for one (1) person during the season. This pass allows for admissions Monday-Thursday during normal operating hours. This does not include weekends or holidays. A Liberty Lagoon staff member will take a photo of each member and keep it on file. We use this photo for member-identification only when entering the facility. Season passes are non-refundable and non-transferable to other BREC facilities or programs.
Rainout Policy
In case the facility closes due to inclement weather, unforeseen aquatics circumstances and/or public safety concerns, BREC has the right to cancel reservations.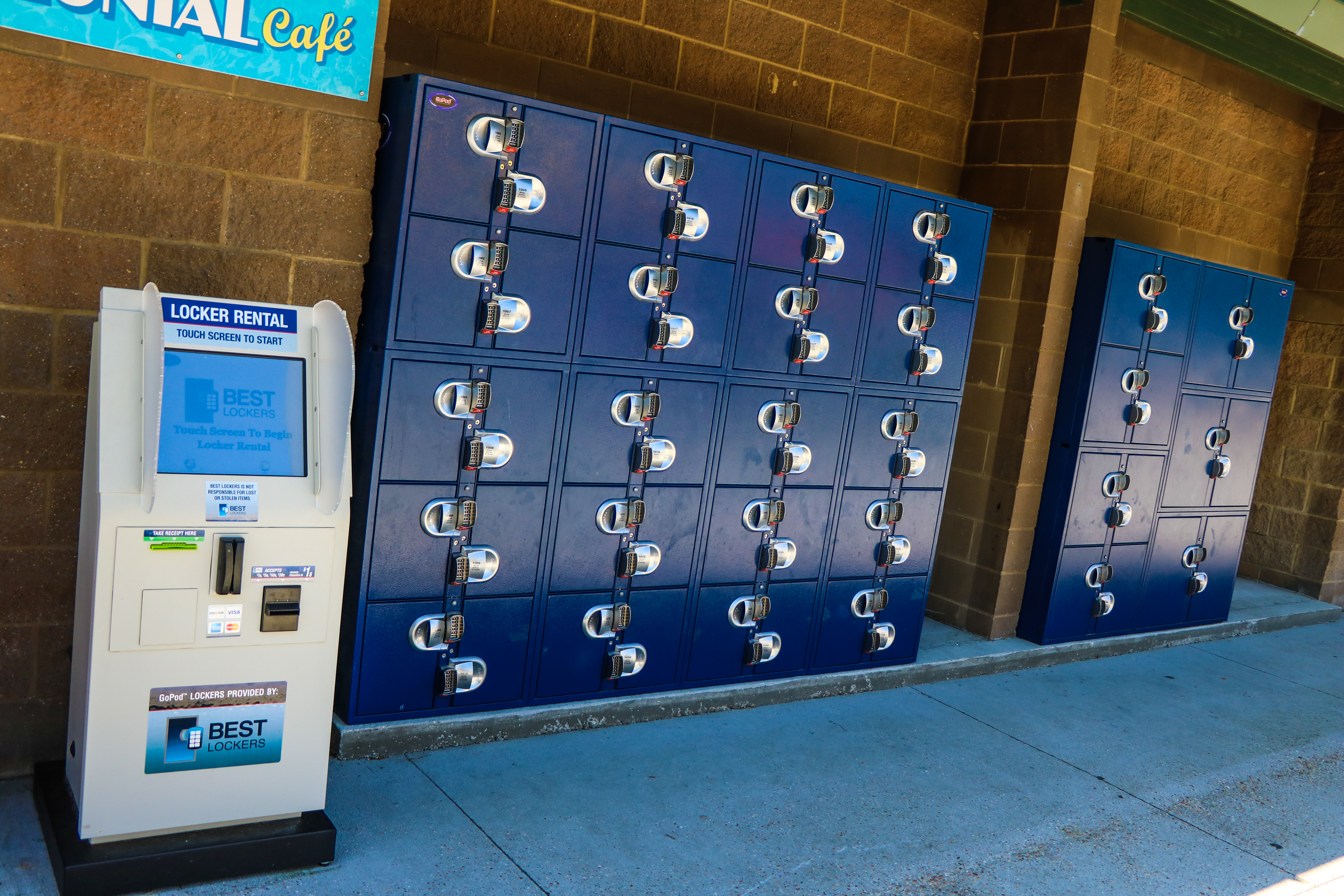 Public Locker Rentals
Locker rentals will be available for day use only. Lockers are not available during After-hours private rentals (7:00 p.m.-10:00 p.m.). Limited quantities available. Available for varying prices & sizes. Cash & credit cards (Visa, MasterCard, American Express, and Discover) accepted.
Locker Pricing
Small – $7
Large – $9
Jumbo – $10
Day Camp Reservations
Liberty Lagoon welcomes large groups and day camps to visit our facility during normal operating hours while open to the public at the same time. These daily group spaces are limited and require advanced reservations for specific dates and times.
Please call and speak with a Liberty Lagoon representative and fill out the attached reservation form to reserve your event date today. Completed reservation forms can be scanned and emailed to libertylagoon@brec.org or brought in person to Liberty Lagoon.
Click here to download the Day Camp Reservation Form