End of Summer Dog Pool Pawty
September 17

|

10:30 am -
5:30 pm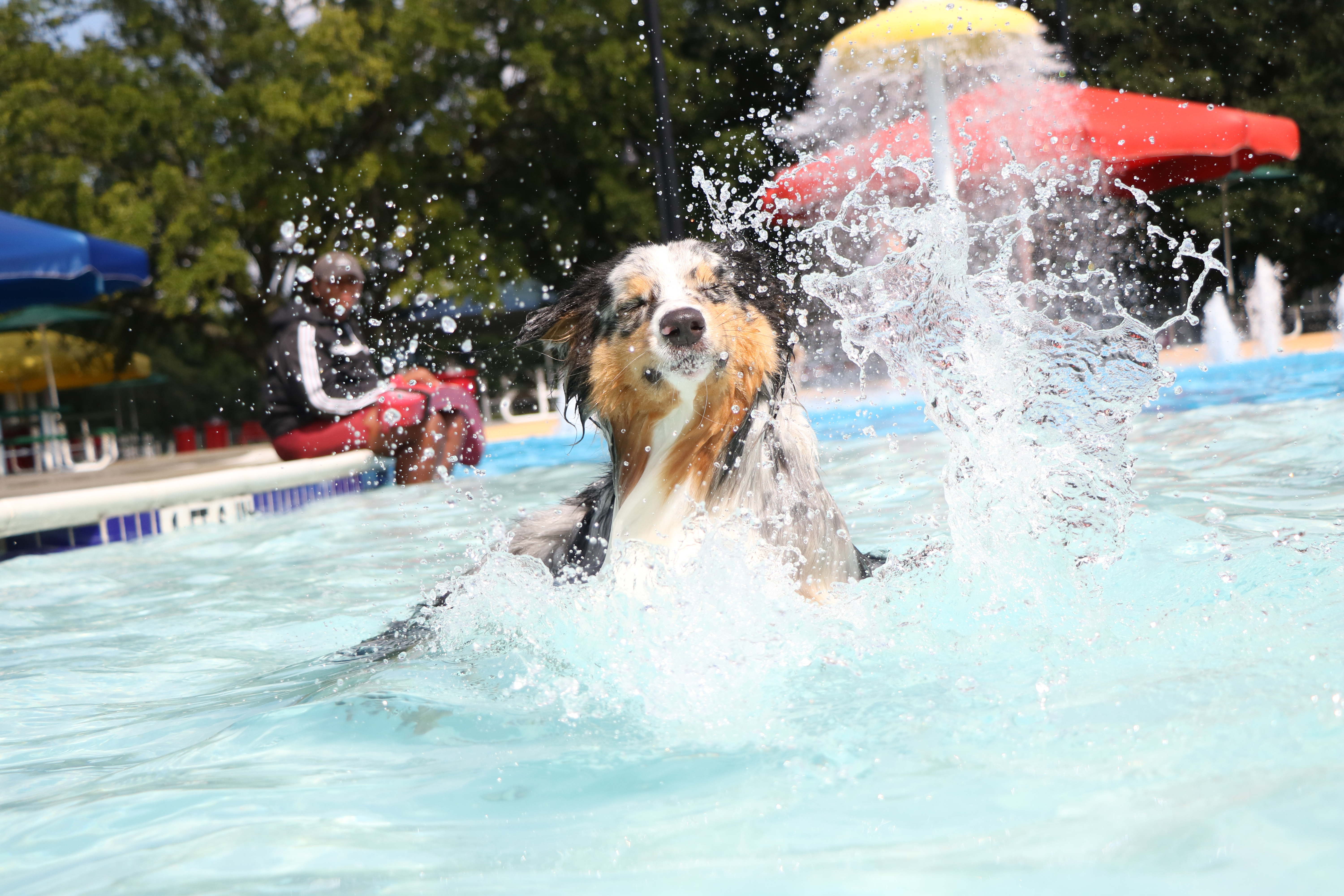 Join us for the End of the Summer Pool Pawty at Liberty Lagoon! Event Limit: 100 dogs per session
Session 1: 10:30 a.m. – 12:30 p.m. (Dogs under 40 pounds)
Session 2: 1 – 3 p.m. (Dogs over 40 pounds)
Session 3: 3:30 – 5:30 p.m. (All dogs)
All Pawty participants, two-legged and four-legged, must comply by these rules:
Dog waste must be cleaned up and properly disposed of by dog owner.
Dogs must be on leash at all times, except in pool area.
All children and dogs must be accompanied by an adult at least 18 years old.
No children under 5 years old.
No dogs under four months old.
Proof of vaccinations, including rabies and Bordetella (tags or paper).
Owners allowed to wade in water up to knees.
Please leave collar on while swimming.
Aggressive dogs may be asked to leave.
Users of facility do so at their own risk. Owners are responsible for the actions of their dog. Neither BREC nor Liberty Lagoon shall be liable for any injury or damage caused by any dog in the facility.